Spectacular showjumping foals collection adds lustre to Borculo Elite Foal Auction's anniversary year
On Wednesday 28 August, a collection of 50 showjumping foals of exceptional pedigree is to be auctioned during the Borculo Elite Foal Auction at the PSC Lichtenvoorde accommodation in Vragender (Netherlands). The jumping foals selected on the basis of confirmation, movement and pedigree deliver the climax to an already memorable 40th anniversary year for the Borculo Elite Foal Auction. Earlier this year, two new auction concepts were introduced and the second edition of the Borculo CSI Foal Auction at the end of May again proved a success. Auctioneer Frederik De Backer will see to the icing on the cake on 28 August, when the showjumping foals go under his hammer. 
---
---
Foals by Tobago Z en Don VHP Z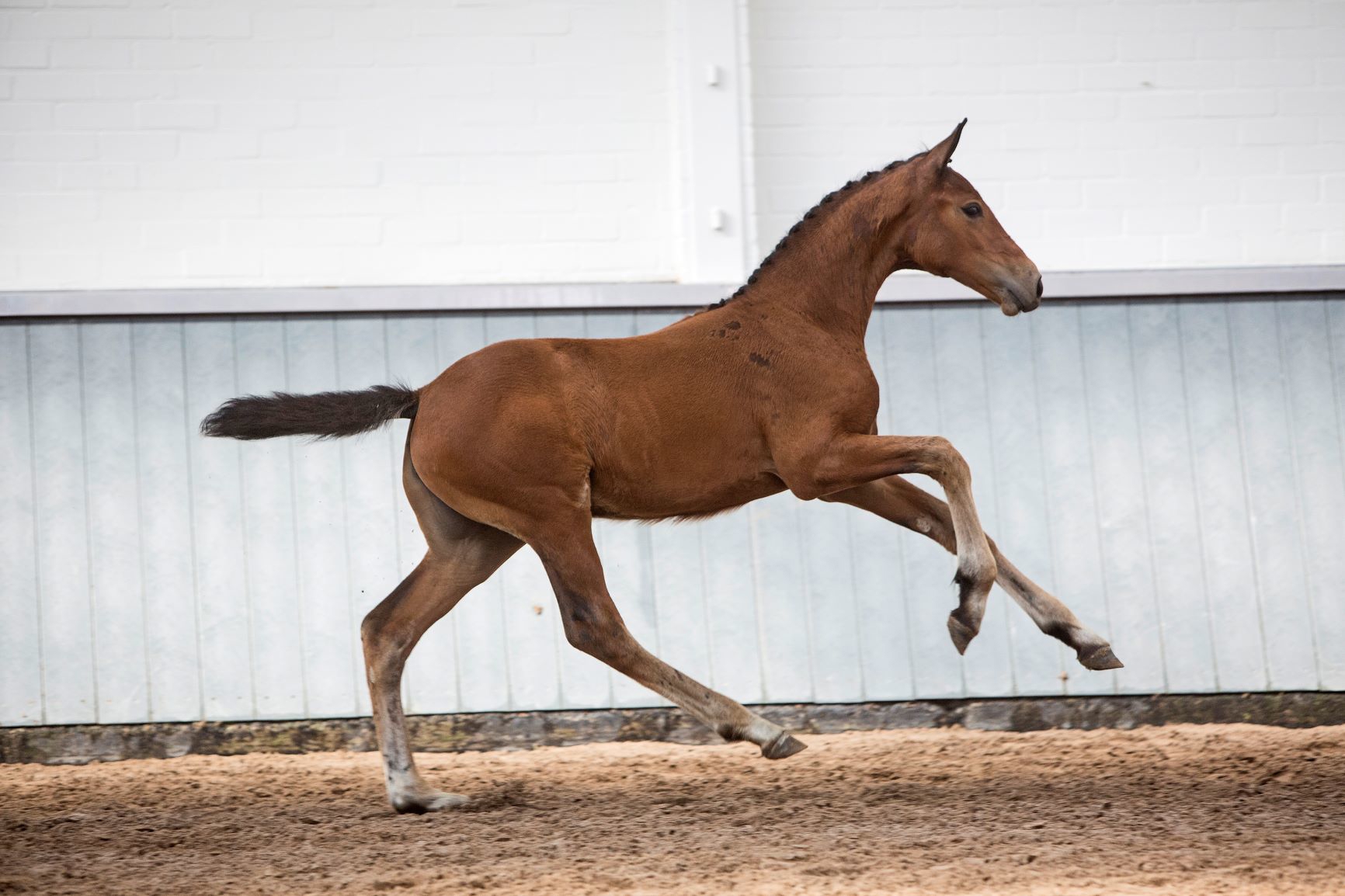 The spectacular collection of 50 foals assembles
the best BWP, KWPN and Holstein have to offer in showjumping breeding and is the result of selectors Floris van Leuken's and Pieter-Jan Berkers's excellent work. Apart from familiarity with today's demands in top-level sport and breeding from their own wide-ranging experience, they can tap into a vast network built over the course of years as well as Borculo Elite Foal Auction's reputation inspiring the best breeders to offer their foals. Taking a bird's-eye view of the collection, we find many foals descending from proven progenitors such as Balou du Rouet, Casall Ask, Cicero Z, Cornet Obolensky, Comme Il Faut, Diamant de Semilly, Emerald, Harley VDL, Tangelo van de Zuuthoeve and Verdi TN.
A number of these stallions are represented by more than one foal. The collection is completed by foals by talented young stallions and world-class horses that have not been used much in breeding yet, such as Tobago Z and Don VHP Z. 
After registering on the auction's website
, buyers at a distance can make their bid on foals online for the first time during this celebratory edition of the Borculo Elite Foal Auction. 
---
---
Out of Toulon's and Numero Uno's sisters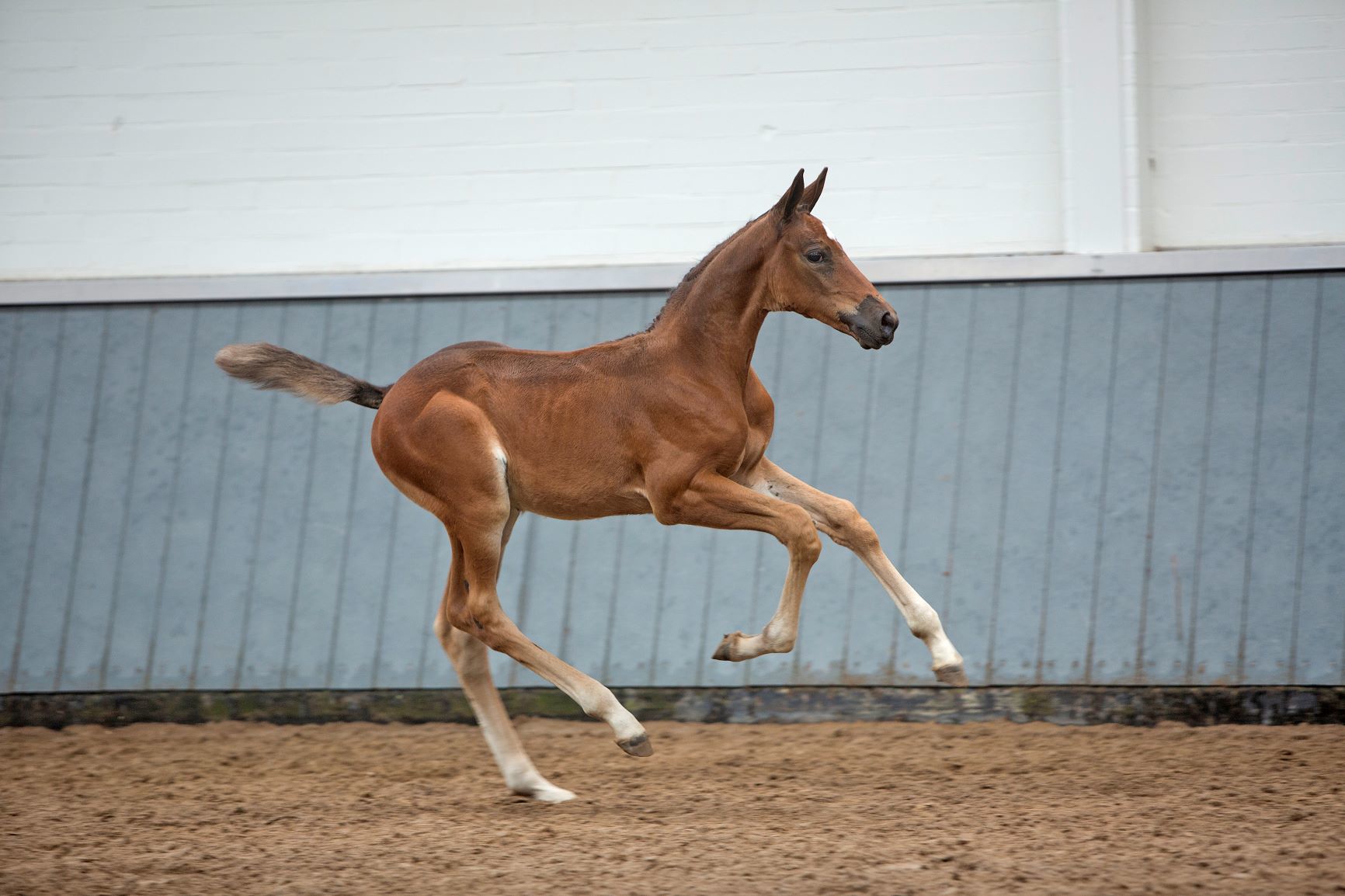 The combination of these exquisite stallions with renowned dam lines makes for a truly elite collection. Holstein legend Casall Ask for example provides the auction with, among others, a colt (ds. For Pleasure) from the direct line of Usha van 't Roosakker, a colt (ds. Radco d'Houtveld) from the iron-cast Van Klapscheut dam line and a filly (ds. Quidam de Revel) out of Verdi TN's full sister. Emerald's blood is also amply represented. You will find him among others directly through the colt (ds. Heartbreaker) out of the international sport mare Elena MM, and indirectly through the interestingly bred colt (ds. Emerald) by top stallion Conthargos. Other genetic gems by the progenitors mentioned are, among others, the Cornet Obolensky x Chacco-Blue colt out of the direct line behind Peppermill (John Whitaker), the filly by Cicero Z out of the sister to Toulon (Hubert Bourdy), the Harley VDL filly who has Numero Uno's full sister as a granddam and the Comme Il Faut colt from the Holstein line of Verdi III (Tiffany Foster) and Gitania (Marcus Ehning).
---
---
Grand Prix granddams Candy and VDL Groep Think Twice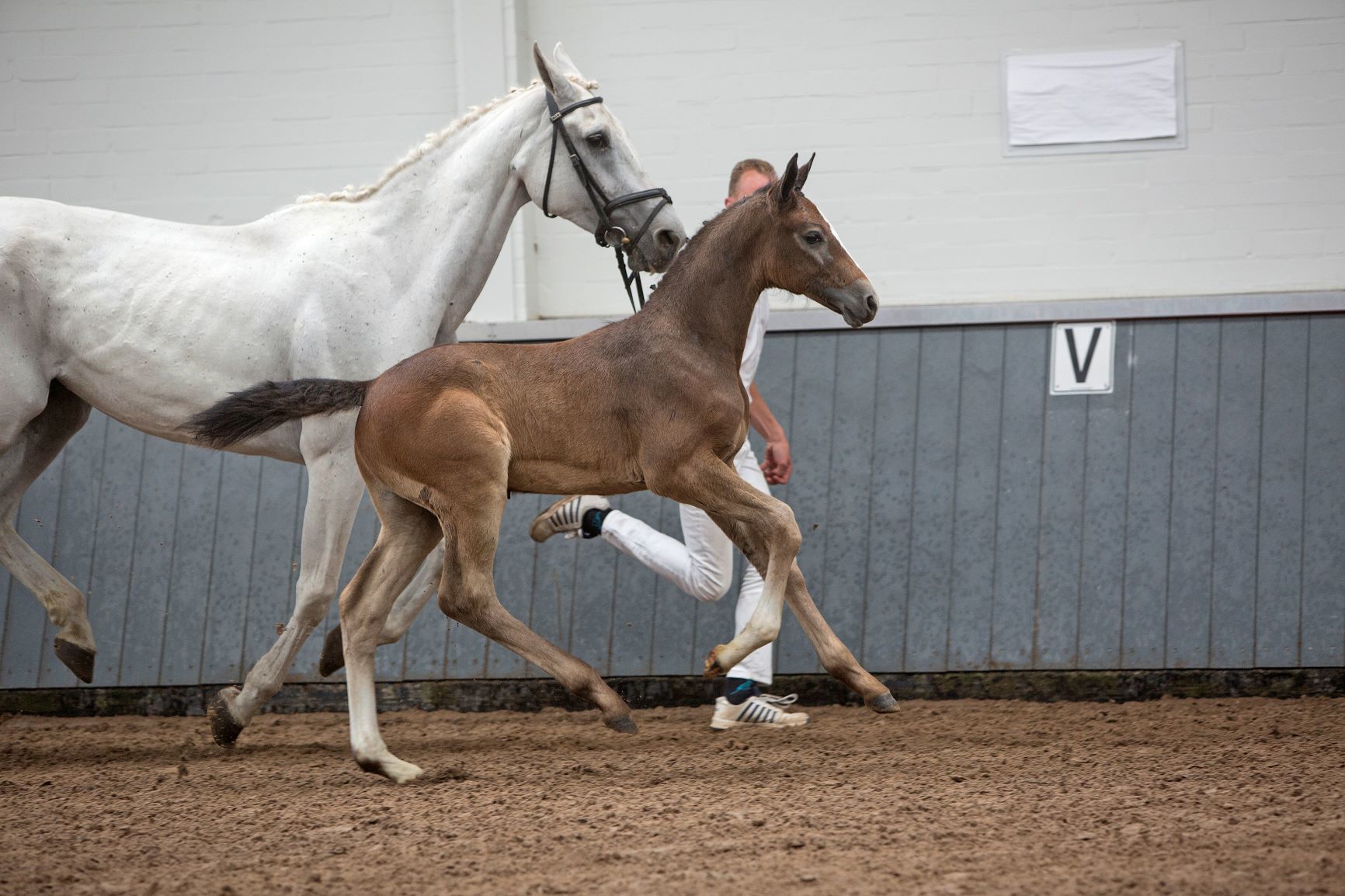 The Don VHP Z offspring joins two of Harrie Smolders's top horses, as the dam (s. Kannan) of this colt is an aunt to Zinius. Tobago Z's offspring is also a product of exceptional breeding. This colt (ds. Chellano Z) by the runner-up in the Aachen Grand Prix has the famous Larthago as his granddam, Harley VDL's dam. Apart from Larthago, you will find another well-known Carthago daughter making a contribution to this collection with a colt (s. Zambesi) out of Cassandra, the dam of Haertthago (Leon Thijssen). A filly (s. Impressive VDL) out of the dam of Zenith SFN (Jeroen Dubbeldam) also comes under the hammer. 
The pedigrees of these selected foals are filled with illustrious names. Take also the filly by Glasgow van 't Merelsnest and the Malito de Rêve colt. Their famous Grand Prix granddams VDL Groep Think Twice II (Leopold van Asten) and Candy (Pieter Devos) point out once more that this collection of foals is not one to be missed.
Find the catalogue
and
click here
to register. 
?
---
---
---
---