The PremiuMares Challenge for Young Horses is at the GRANDPRIX CLASSIC Summer Tour!
This year, all the Young Horses classes of the GRANDPRIX CLASSIC Spring Break, GRANDPRIX CLASSIC Summer Tour and LONGINES DEAUVILLE CLASSIC in France will be part of the PremiuMares Challenge for 6-year-olds and 7-year-olds. The best young horses will be rewarded at the end of these Challenges. And there's a big incentive as the rider of each winning horse will win a 4–5 day trip to Greece offered by PremiuMares. 
---
---
Only two weekends left for the Challenge PremiuMares 6 y.o.!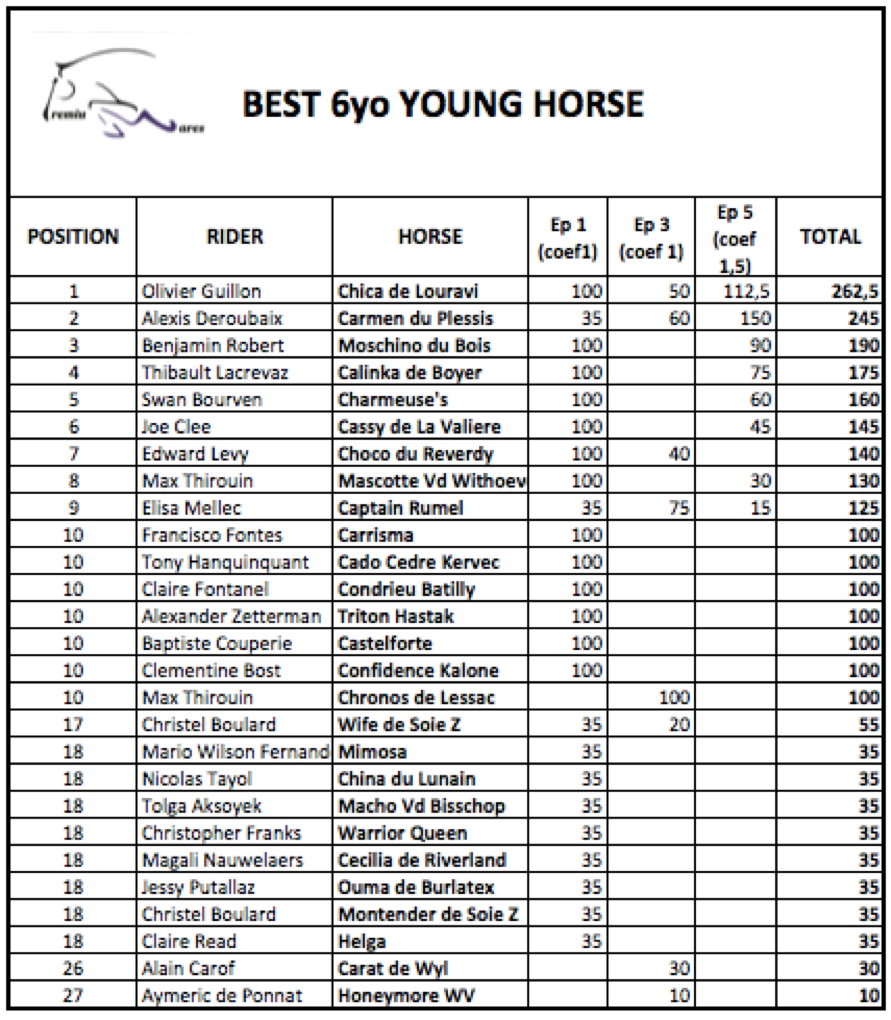 It's the final chapter for the six-year-olds! After the two weekends of the GRANDPRIX CLASSIC Summer Tour (July 19–22 and July 27-29), the PremiuMares Challenge for six-year-olds will end and we will finally know the big winner!
The lead in the rankings is currently held by Chica de Louravi, daughter of Diamant de Semilly, and her rider Olivier Guillon, with a total of 262.5 points. The pair is closely followed by Alexis Deroubais and Carmen du Plessis with a score of 245 points. Benjamin Robert and Moschinon du Bois currently hold the third place with 190 points. Will they come to defend their positions from July 19–29?
Text continues below the break. 
---
---
Taisie de Gruchy and Live The Life lead the 7-year-olds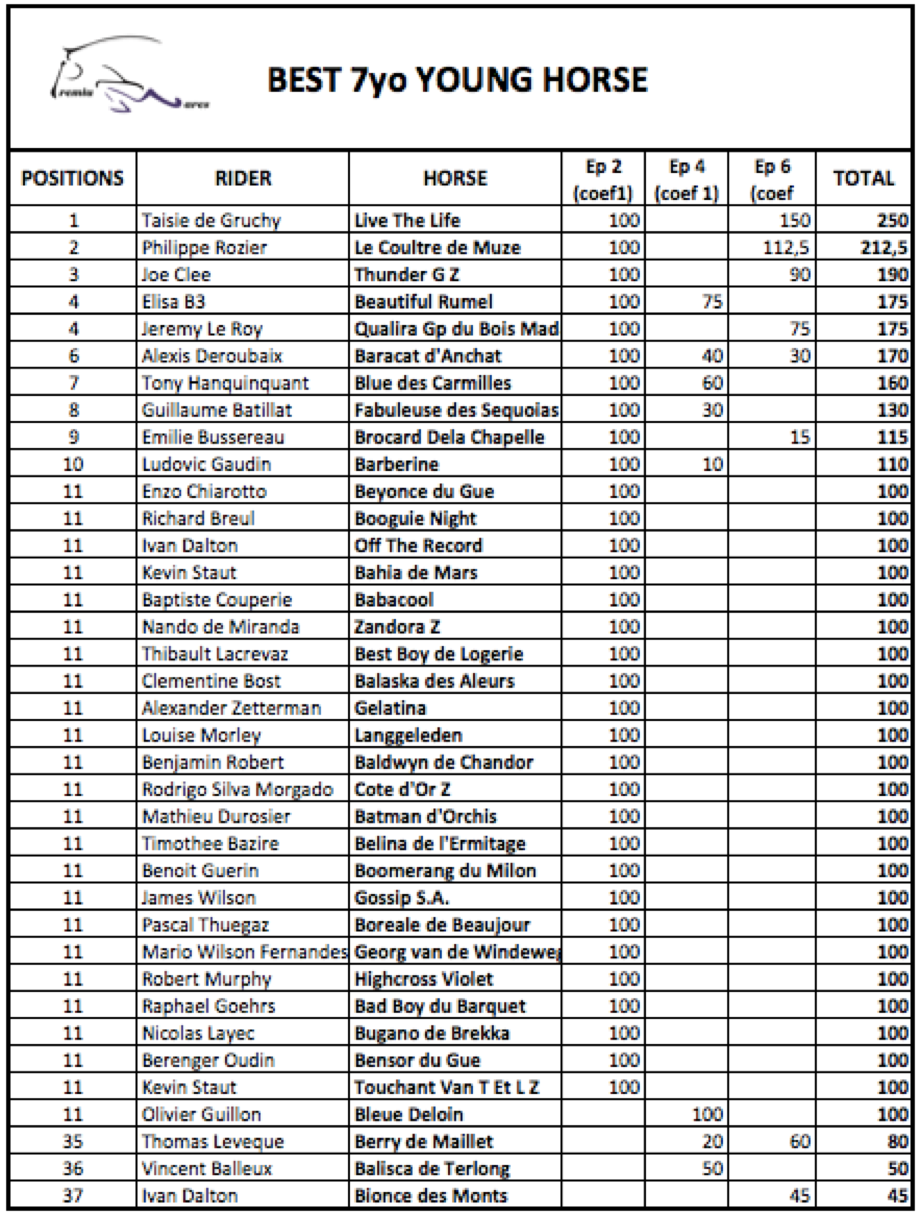 For the 7-year-olds, the Challenge will continue until the end of August, with its finale at the LONGINES DEAUVILLE CLASSIC (August 16–19 at the Deauville International Equestrian Complex). With 250 points, Live The Life and his rider Taisie de Gruchy are at the top of the rankings after the GRANDPRIX CLASSIC Spring Break.
Just behind, Olympic champion Philippe Rozier has racked up 212.5 points thanks to Le Coultre de Muze, whose father is none other than the famous Vigo d'Arsouilles. Finally, another British competitor sits in third place: Joe Clee, with 190 points on his gelding Thunder G Z. Nothing is decided yet as everyone will be back in the game for the second stage of the GRANDPRIX CLASSIC Summer Tour in July. 
With one month before the beginning of the next stages, find out the full ranking of the PremiuMares Challenge for 7- and 6-year-olds at left and right. And for more information about the Challenge, go 
here
. Also follow GRANDPRIX Event on 
Facebook
and 
Instagram
.  
---
---
---