Young talents compete at GRANDPRIX CLASSIC SPRING BREAK
Starting today and continuing through Sunday, the Grand Parquet in Fontainebleau, France is the place to be for young European riders. Indeed, numerous burgeoning talents are signed up for the FEI Youth Nations Cup series presented by Dada Sport. And the Fontainebleau competition is bringing together promising international riders at the Children, Juniors and Young Riders levels, as well as hosting a CSI Ponies and U-25 competition. 
---
---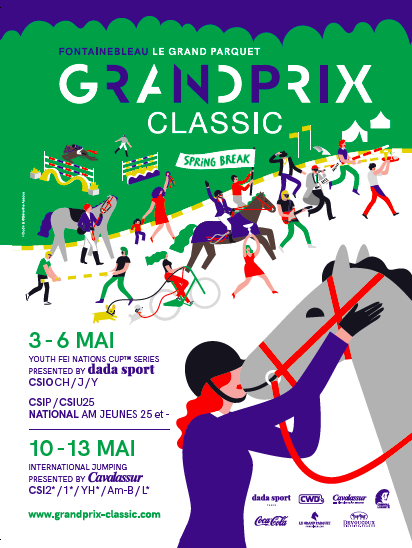 The program
Starting today, the three Fontainebleau rings will welcome more than 46 classes over four days. Pony riders, Children, Juniors, Young Riders and Under-25s will face off on the courses of Grégory Bodo and Arnaud Richou. Among the highlights, the Juniors and Young Riders Nations Cups by Dada Sport, which will unfold on the historic Field of Honour Friday, while the children will enter into competition the following day on the same field. Sunday will be packed, with five Grand Prix on tap. Also taking place at the competition are the traditional Parade of Nations and two soirées on Friday and Saturday. 
What's at stake
This year, the Longines FEI European Championships for Children, Juniors and Young Riders will take place in July in Fontainebleau. The Spring Break competition will thus be an opportunity for the up-and-coming continental talents to get familiarized with the Fontainebleau terrain and get a sense of their rivals.
Article continues below.
---
---
Entries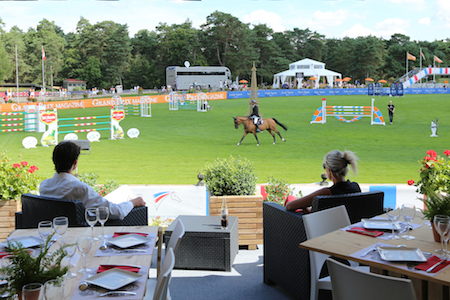 The least that can be said is that the field of competitors is quite exceptional. On Friday, the Nations Cup will feature several nations facing off – Belgium, Spain, Great Britain, Germany, the Netherlands, Portugal, as well as the host nation France. Some of the top young European riders present include the European Ponies champion Harry Allen, Belgium's Thibault Philippaerts and Zoé and Émilie Conter, Germany's Justine Tebbel, the European Young Riders champion Bryan Balsiger, and the Israeli Tressy Muhr. 
The Fontainebleau adventure will continue the following week for CSI 2*, CSI 1*, CSI YH competitions as well as the CSIL presented by Cavalassur. During the two competitions, Amateurs will also compete at Fontainebleau. 
For more information, check out
GRANDPRIX-CLASSIC.com
Also see GRANDPRIX Event(s) on 
Facebook
 and 
Instagram
. To contact the team at the GRANDPRIX CLASSIC, don't hesitate to send an e-mail to
[email protected]
. 
---
---
---